Project
£500,000 Development Finance facility – Durham City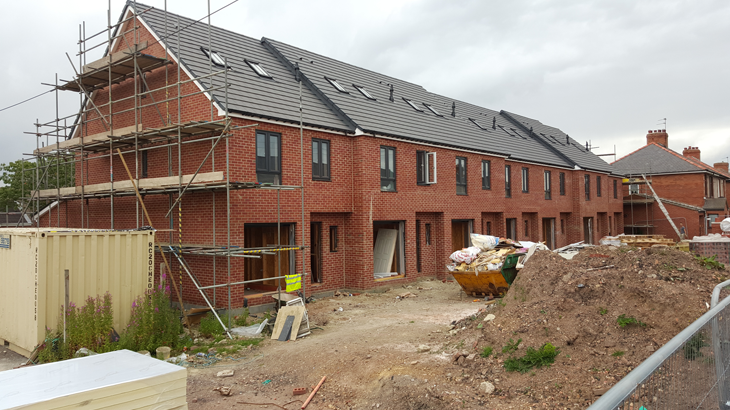 Situation
Our client had recently purchased some development land on the outskirts of Durham City, and heavily invested in planning, demolition and security of the site. The planning permission for 7 new Build homes needed to be acted upon quickly.
The cost of building was outweighed by the end value of the homes, but with personal resources required elsewhere by our entrepreneurial clients, a funding facility was needed.
Solution
We provided a tailored development finance facility to fully fund the project by using the value of the land as a deposit. Working alongside the Quantity Surveyor, we scheduled a series of staged payments from foundations to final finish which enabled a manageable cashflow and by making on-time payments, our clients were able to negotiate better rates with suppliers and workforce contractors.
The Outcome
Before completion, a number of houses were sold – enabling a capital reduction and our clients were able to complete the project realising significant profit. An outstanding development, completed to a high standard, underpinned by a manageable finance facility which allowed saving to be made to the cost of building.